Pramac S12000-400v +AVR+CONN+DPP Pramac Generator
Product Code: PD123TH200H
Out of stock.
Honda GX630 Engine

13.9kVA/11.1kW Max

11.8kVA/9.5kW Continuous

3-Phase

Sockets 1 x 230v Shuko, 2 x 230v 16a

 1 x 400v 16a + CONN + AVR

Free UK Mainland Delivery



Order Trolley Kit Here
Order Oil Here 2 Litres Req
Order Wireless Remote Start/Stop Here
Pictures for illustration purposes only, colour and configuration may vary.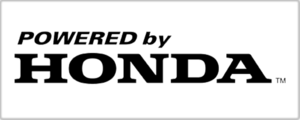 Pramac S12000-400v +AVR+CONN+DPP Pramac Generator
The Pramac S12000-400v Elect/Start 3-Phase Portable Petrol Generator with long run fuel tank
The Pramac S12000-400v 3-Phase petrol generator is the ultimate quality. A fully featured professional generator designed and manufactured to be the best portable generator available. A popular choice amongst companies and individuals that want the BEST. The Pramac S12000 3-phase is built using a super reliable 4-stroke Honda GX630 engine. Pramac has designed this petrol generator to ensure the highest performance and reliability levels at a very attractive price. The S12000-400v is a powerful, strong, robust generator but very easy to maintain.
This is a 3 phase generator and has a out put of 230/400V it is fitted with 2 x 230V 16 amp and 1 x 400V 16 amp socket outlets.
The Pramac S Series Range
Pramac S Class machines can be used in various fields as emergency power supplies, industrial uses and long periods. With long run fuel tanks offering between 5-12 hours (model dependant) the S series Pramac generators are ideal for applications where performance and power is demanded through extended periods of time.
Accessories.
AMF - AUTOMATIC CONTROL PANEL (CONN).
Remote Start/Stop.
Wheel Kit.
Gas Conversion.
The components that are used for the construction of these machines are the result of precise selection from the suppliers, which gives high standards of quality at low costs of production. First class materials and superior quality finishing (painting with epoxy powder) etc, are used in production of these machines.
The highest levels of technology and reliability characterise these products. They represent the most advanced products in today's market in their respective range of power and are chosen on their innovative specifications by many important users in industry, agriculture, building and hire.
Purchasing your Pramac generator from a Pramac Authorised Dealer offers you the piece of mind and security required when making an expensive generator purchase that you will not get from non authorised or other online distributers.
Why buy from an authorised dealer?
Purchasing through an Authorised Dealer is the only way to ensure that:-
You are buying a brand-new, Genuine Pramac Generator.
Your generator will be covered by Pramac's UK warranty.
Any servicing or repair work will be conducted by experienced personnel.



Back to
Pramac Generators
Specification
*Pramac specs may change without prior notice*
Engine specifications
Engine: Honda Model GX630
Operating Speed-Nominal rpm: 3000
Speed governor: Mechanical
Phase: 3
Fuel: Petrol
Oil capacity L: 1.9
Starting system: Electric Only
Standard Equipment
AVR  - Automatic Voltage Regulator
CONN - Prewired for remote control (AMF / RSS)
DPP - Differential protection
Alternator Specifications
Class: H
IP protection: 23
Poles: 2
Frequency Hz: 50
Voltage regulation system: AVR
Dimensional Data
Length mm: 960, Width mm: 641, Height mm: 667
Dry weight Kg: 162
Fuel tank capacity L: 24
Autonomy Fuel consumption @ 75% PRP l/h: 4.23
Fuel consumption @ 100% PRP l/h: 5.64
Running time @ 75% PRP h: 5.67
Running time @ 100% PRP h: 4.26
Noise level Guaranteed noise level (LWA) dB(A): 96
Noise pressure level @ 7 mt dB(A): 68
Genset Control Panels (CONN)
Start selector switch with key: OFF - ON - START
Pushbutton Choke
CONNector for AMF/RSS (Accessory available)
Protections
Magneto Thermal Protection
Oil Guard
Sockets
1 x 400V 16A CEE : 1 x 230V 16A CEE : 1 x 230V Schuko
*Specifications may change without prior notice*