Pramac GEN-P Petrol Engine Oil from MOTUL - 1 Litre
Product Code: P3OL00046
MOTUL Petrol Engine Oil
Protect your investment with MOTUL oil
1 Litre 10w40
Only available when purchased with a New Pramac Generator
Free delivery only when purchased with a New Pramac Generator
Pictures for illustration purposes only, colour and configuration may vary.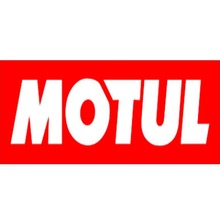 Pramac GEN-P Petrol Engine Oil from MOTUL - 1 Litre
Pramac GEN-P Petrol engine oil from world renowned MOTUL, get the right oil for your Pramac Generator first time, protect your investment with this high quality oil.
*Only available when purchasing a new Generator*
Available with free delivery when purchased with a New Pramac Portable Generators.
*Please note refund charges may apply if oil is purchased without a generator*
Never use inferior oils.

Back to
MOTUL Oils
Specification
DESCRIPTION
GEN-P POWER 10W-40 is a 4-stroke petrol engine oil specially developed for Pramac portable gensets.
GEN-P POWER 10W-40 formulation reinforced with synthetic base stocks provides outstanding resistance to oxidation, easier flowing at cold temperature and longer oil lifetime.
ADVANTAGES
Protection against soot build-up
Optimized drain interval and lifecycle cost
Piston groove deposit control
Low maintenance costs