Pramac ES8000 400v 3 Phase Long Run + AVR Pramac ES Series Petrol Generator
Product Code: PE652TH100E
Please check stock before ordering online.
Honda GX390Engine

8.3kVA/6.6kW Max

Long Run Tank

Sockets 1 x 230v 16a Shuko 1 x 230v 16a CEE
1 x 400v 16a CEE
FREE UK Mainland Delivery

ADD: Trolley Kit Available Here
ADD: Oil Here 2 Litres Req


Pictures for illustration purposes only, colour and configuration may vary.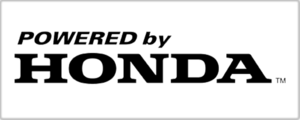 Pramac ES8000 400v 3 Phase Long Run + AVR Pramac ES Series Petrol Generator
The Pramac ES8000 3 Phase Portable Petrol Generator with long run fuel tank
The Pramac ES8000 3 Phase petrol generator is a simple and yet professional trade generator designed and manufactured with the UK rental market in mind. A popular choice amongst the UK leading hire companies the Pramac ES8000 3-phase is built using a super reliable 4-stroke Honda GX390 engine. Pramac has designed this petrol generator to ensure high performance and reliability levels at a very attractive price. The ES8000 3-phase is Powerful and strong generator which is robust but very easy to maintain.
This is a 3 phase generator and has a out put of 400/230V it is fitted with both 400V and 230V socket outlets
Why buy from an authorised dealer?
Purchasing through an Authorised Dealer is the only way to ensure that:
You are buying a brand-new, Genuine Pramac Generator.
Your generator will be covered by Pramac's UK warranty
Any servicing or repair work will be conducted by experienced personnel.



Back to
Pramac ES Series Petrol Generator
Specification
*Pramac specs may change without prior notice*
Engine specifications
Engine: Honda GX390
Operating Speed-Nominal rpm: 3000
Speed governor: Mechanical
Fuel: Petrol
Oil capacity L: 1.1
Starting system: Recoil
Alternator Specifications
Type: Brushes
Class: H
IP protection: 23
Poles: 2
Frequency Hz: 50
Voltage regulation system: AVR
Dimensional Data
Length mm: 729, Width mm: 500, Height mm: 536
Dry weight Kg: 81
Fuel tank capacity L: 11
Autonomy Fuel consumption @ 75% PRP l/h: 2.15
Fuel consumption @ 100% PRP l/h: 2.87
Running time @ 75% PRP h: 5.12
Running time @ 100% PRP h: 3.83
Guaranteed noise level dB(A): 97
Noise pressure level @ 7 mt dB(A): 69
*Specifications may change without prior notice*