Pramac ES5000 400v 3 Phase Long Run Site/Open Frame Generator
Product Code: PE532TH1000
No longer stocked.
Honda GX270 Engine

6.3kVA/5.0kW Max

Long Run Tank

Sockets 1 x 230V 16A Shuko, 1 x 230V 16A, 1 x 400V 16A

Free UK Mainland Delivery

Trolley Kit Available Here
Add Oil Here 2 Litres Req
Pictures for illustration purposes only, colour and configuration may vary.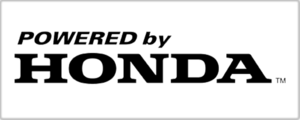 Pramac ES5000 400v 3 Phase Long Run Site/Open Frame Generator
The Pramac ES5000 3 Phase Portable Petrol Generator with long run fuel tank
The Pramac ES5000 3-Phase petrol generator is a simple and yet professional trade generator designed and manufactured with the UK rental market in mind. A popular choice amongst the UK leading hire companies the Pramac ES5000 3-phase is built using a super reliable 4-stroke Honda GX270 engine. Pramac has designed this petrol generator to ensure high performance and reliability levels at a very attractive price. The ES5000 3ph is Powerful and strong generator which is robust but very easy to maintain.
This is a 3 phase generator and has a out put of 400/230V it os ffited with both 400V and 230V socket outlets
Why buy from an authorised dealer?
Purchasing through an Authorised Dealer is the only way to ensure that:
You are buying a brand-new, Genuine Pramac Generator.
Your generator will be covered by Pramac's UK warranty
Any servicing or repair work will be conducted by experienced personnel.

Back to
Site/Open Frame Generators
Specification
*Pramac specs may change without prior notice*
Engine specifications
Engine: Honda GX270
Operating Speed-Nominal rpm: 3000
Speed governor: Mechanical
Fuel: Petrol
Oil capacity L: 1.1
Starting system: Recoil
Alternator Specifications
Type: Brushes
Class: H
IP protection: 23
Poles: 2
Frequency Hz: 50
Voltage regulation system: AVR
Dimensional Data
Length mm: 729, Width mm: 500, Height mm: 536
Dry weight Kg: 75
Fuel tank capacity L: 11
Autonomy Fuel consumption @ 75% PRP l/h: 1.66
Fuel consumption @ 100% PRP l/h: 2.22
Running time @ 75% PRP h: 6.63
Running time @ 100% PRP h 4.95
Guaranteed noise level dB(A): 97
Noise pressure level @ 7 mt dB(A): 69
*Specifications may change without prior notice*