V20 Hybrid Lighting Tower
Product Code: V20
Coming Soon.
Lithiam Battery Pack

Up to 8 hrs on battery alone

Low carbon emission

Back-up Generator

Digital Controller

Low Noise

Easy Deployment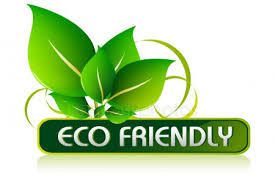 Price on Application
Please contact us for a great deal.
Delivery of Power Systems
Please contact us to discuss your delivery requirements
V20 Hybrid Lighting Tower
V20 Hybrid light tower
The V20 Hybrid light tower is equipped with a hybrid powering system composed by an high efficiency lithium battery pack and a diesel backup generator. Thanks to this new technology, this model has a long running time with heavy reduction of fuel consumption and carbon emission.
Lithium battery pack
The V20 Hybrid provides up to 8 hours of continuous operation without carbon dioxide emissions, fuel consumption nor noise, thanks to the battery pack. The special lithium batteries are able to be recharged in less than 2 hours. The batteries can be recharged from either an external power source or from the built-in backup generator.
Backup generator
When the V20 Hybrid has utilized all of the stored energy from the battery pack, the diesel generator will automatically start, providing all the energy required to power the lamps and at the same time recharging the battery pack. When the battery pack is fully recharged, the generator will automatically turn off.
GTL03 Digital Controller
A digital controller specifically studied to manage every function of the hybrid light tower for the best ease of use.
Low noise and carbon emission
When the V20 Hybrid light tower is powered through the battery pack, it is completely silent and doesn't emit carbon dioxide (CO2). An ideal solution for events and working areas with low noise or CO2 emission requirements.
Auto start/stop
Fitted as standard, the Darkness sensor and Digital timer allow the automatic start and stop of the machine offering great control and energy savings.
Long running time
Thanks to the hybrid features and the LED lamps, this model can run more than 230 hours without refueling
Generac
®

LED Lamps

4x300W or 4x150W high efficiency LED floodlights designed by Generac Mobile®
Back to
Lighting Towers
Specification
V20 Hybrid 4x150W
V20 Hybrid 4x150W