Pramac W200-DC Petrol Welder
Product Code: LA200CH1000 W200-DC
Out of stock, new units due Late September begining of October.
Pre-orders being taken now!
Honda Powered
Recoil Start
DC Welder
115/230v Outlet Sockets
Welding Kit Sold Seperately, Click Here to Purchase
Free UK Delivery
Pictures for illustration purposes only.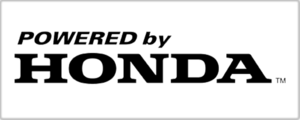 Pramac W200-DC Petrol Welder
The Pramac W200-DC petrol welder provides mechanical regulation of the welding current plus reliability and sturdiness of build for all your particular welding needs.
Welder Parameters
Welding current A: 40-220
Min/Max welding voltage V :21.6 / 28.8
Welding service at 60% A: 170
Max diameter of electrode
Rutile mm: 5 Basic
Cellulose mm: 5
Power Specifications
Voltage V: 115 / 230
Frequency Hz: 50
Power factor cos Ï•: 0.9
Single phase power LTP kW/kVA: 3.9 / 4.3
Single phase power COP kVA: 3.6
Why buy from an authorised dealer?
Purchasing through an Authorised Dealer is the only way to ensure that: You are buying a brand-new, Genuine Pramac Generator.
Your welder will be covered by Pramac's UK 12 month warranty, any servicing or repair work will be conducted by experienced personnel.
Welding Kit (sold eperately when purchased with a W200 Welder) comprises 5 mtr welding leads, mask, hammer, welding gloves and wire brush.

Back to
Petrol Welders
Specification
Engine specifications
Engine manufacturer: Honda
Model: GX390
Starting: Recoil
Version: 50 Hz Engine
Cooling system: Air
Displacement cm³: 389
Aspiration: Natural
Speed governor: Mechanical
Prime gross power PRP kW: 6.6
Maximum gross power LTP kW: 7.7
Oil capacity lL 1.1
Fuel: Petrol
Specific fuel consumption @ 75% PRP g/kWh: 313
Consumption at 75% of load l/h: 2.2
Fuel tank capacity l: 6.1
Running time at 75% COP h: 2.8
Noise emission Guaranteed noise level (LWA) dB(A): 97
Noise level at 7 m dB(A): 72
Dimensions and weight
Length (L) mm: 875
Width (W) mm: 620
Height (H) mm: 600
Dry weight Kg: 80
Control Panel
Selector (8X2 position) allows to change welding current Standard
2P+T CEE 230V 16A IP44: 1
2P+T CEE 115V 32A IP44: 1