Pramac LT30D 350KG Mobile Lifting Table
Product Code: HTR0300V000
Easy to Use
Very Menoeuvrable
Wheel Brakes
Double Scissor Lift
Sturdy Construction
350KG Load Capability
Pictures for illustration purposes only, colour and configuration may vary.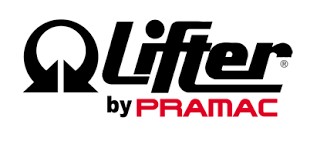 Pramac LT30D 350KG Mobile Lifting Table
The scissor lift table with foot-operated hydraulic pump is the ideal tool for a variety of lifting and loading operations and for use as "work station" to provide improved ergonomic conditions together with improved productivity. It represents the best solution for the manual load handling, combining functioning, cost saving, safety and health of operator during work.
COMPACTNESS
• The table is equipped with a folding handlebar that, when fully closed, becomes very compact and can be stored in a convenient, space saving way.
• Sturdy steel machine designed to transport and pick your goods becoming your reliable partner in the everyday work.
• Easy handling granted by ergonomic handle and the combination of fixed and steering polyurethane wheels.

EASY OF USE

• Thanks to the efficient hydraulic foot pump the table can be brought to the desired height to easily pick or raise working materials.
• With the lever on the handle it is possible to lower the table without clicks with the utmost precision.
SAFETY
• The foot brakes on the steering wheels guarantee perfect stability during operations.
• The practical wheel guards on the steering wheels protect the feet while working.
• The objects raised at an individual and ergonomic height greatly reduce the strain on your back.
• The appropriate inspection supports fix the platform in case of maintenance or cleaning work.
APPLICATION FIELDS
Lift tables are perfect for order preparation and goods mobilization. They are commonly used throughout industry and commerce, including factories, warehouses, retail outlets, printers, schools, colleges, laboratories, banks and offices.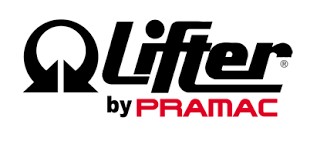 Back to
Pramac Manual Lifting Tables
Specification
*Manufacturers Specication may change without prior notice, this is a guide only*
Description
Load capacity Kg: 350
Material: Steel
Scissor type: Double scissor
Push handle type: Fixed
Weight Kg: 106
Handle height mm: 970
Pumping time no load n: 75
Number of pumps with load n: 80
Lift Min. height mm: 350
Max. height mm: 1300
Lifting distance mm: 950
Lift function: Foot pedal
Table size Height mm 50 Width mm 500 Depth mm 905
Wheels
Wheels material: Polyurethane
Wheels locking function: Yes
Fixed wheels n: 2
Swivel wheels n: 2
Diameter of the wheels mm: 125