Pramac HX10E Electric High Lift Pallet Truck 1000KG 1150x540mm
Product Code: EE0420V0000
Easy to Use
Very Menoeuvrable
High Scissor Lift
Sturdy Construction
1000KG Load Capability
Stainless Inox Option (Factory Order)
Weigh Scale Option (Factory Order)


Pictures for illustration purposes only, colour and configuration may vary.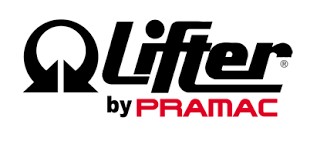 Pramac HX10E Electric High Lift Pallet Truck 1000KG 1150x540mm
HX10 E
The HX10E scissor Lift makes possible an easy and light lifting to a height of 800 mm thanks to the reliable electric motor and to the powerful battery. When lifted, it becomes a practical work platform, which is suitable for places such as machine workshops. This pallet truck is also able to carry out the support function and material supply along the assembly and production lines.
TILLER
The handle offers an ergonomic tiller and an electric switch for lifting and lowering operations. The tiller design ensures operator comfort on pushing operations.
SAFETY AND EFFICIENCY
The emergency pushbutton with the function of battery cut-off switch (isolator) and the off-load valve allowing a smoother lowering of the load are some of the devices that make the work safer and more efficient.
STANDARD CONFIGURATION
Rubber steering wheels and polyurethane rollers Complete with 12V battery and external battery charger
OPTIONAL CONFIGURATION AUTO LEVELING SYSTEM
• Automatic system that, by means of a sensor, adjusts the height of the forks keeping constant the desired working height
• Optical and acoustic signal activated at each fork movement
• Possibility of sensor adjustment
• Micro-switch active both on the way up to prevent superfluous absorption of energy and on the way down to protect the operator
PLUS VERSION
• Semi-traction 12V 80Ah C20 battery: powerful battery allowing long endurance and good number of charging cycles
• Battery status indicator
GEL VERSION
• 12V 55Ah C20 battery: particularly suitable for deep cycle applications, gel battery is safer (no acid spilling out) and does not need watering
• Battery status indicator
ON-BOARD BATTERY CHARGER
• Battery status indicator visible from the maneuvering station • Extendable power charger cable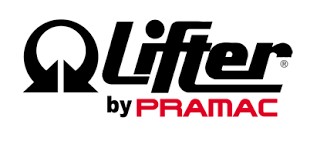 Back to
Pramac HX10E Electric High Lift Pallet Trucks
Specification
*Manufacturers Specication may change without prior notice, this is a guide only*
Description
1.1 Manufacturer: LIFTER
1.3 Drive: Manual
1.4 Operator type: Pedestrian
1.5 Load capacity Q Kg: 1000
1.6 Load centre distance c mm: 600
1.8 Load axle to end forks x mm: 993
1.9 Wheel base y mm: 1231
Weights
2.1 Service weight (battery included) Kg: 139
2.2 Axle load, laden rear Kg: 706
2.2 Axle load, laden front Kg: 433
2.3 Axle load, unladen front Kg: 112
2.3 Axle load, unladen rear Kg: 27
Tyres/Chassis
3.1 Tyres: front wheels: RUBBER
3.1 Tyres: rear wheels: POLY.I.
3.2 Tyre size: Steering wheels - Width mm:
50 3.2 Tyre size: Steering wheels - Diameter mm: 200
3.3 Tyre size: Load rollers - Diameter mm: 80
3.3 Tyre size: Load rollers - Width mm: 50
3.5 Tyre size: rear wheels - Q.ty (X=driven) nr: 2
3.6 Tread, front b10 mm: 155
3.7 Tread, rear b11 mm: 447
Dimensions
4.4 Lift height h3 mm: 715
4.9 Height of tiller in drive position max h14 mm: 1300
4.9 Height of tiller in drive position min h14 mm: 915
4.15 Height, lowered h13 mm: 85
4.19 Overall lenght l1 mm: 1690
4.20 Lenght to face of forks l2 mm: 540
4.21 Overall width b1 mm: 540
4.22 Fork dimensions - Thickness s mm: 48
4.22 Fork dimensions - Width e mm: 160
4.22 Fork dimensions - Lenght l mm: 1150
4.25 Distance between fork arms b5 mm: 540
4.32 Ground clearance, centre of wheelbase m2 mm: 21
4.34 Aisle width Ast mm: 2193
4.35 Turning radius Wa mm: 1541
Performance data
5.2 Lifting speed laden m/s: 0.08
5.2 Lifting speed unladen m/s: 0.13
5.3 Lowering speed laden m/s: 0.13
5.3 Lowering speed unladen m/s 0.06