Pramac GS 25S4 1000X525 Pallet Truck 2500KG
Product Code: TAB2100Y000
Monolithic Design
Chromed Piston & Rod Oil Seal
Maximum Pressure Valve
High Quality Powder Coating
ON/OFF Lowering Valve
Capacity 2500kG
Pictures for illustration purposes only, colour and configuration may vary.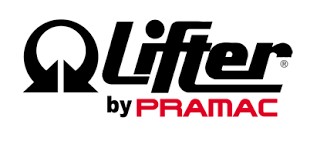 Pramac GS 25S4 1000X525 Pallet Truck 2500KG
Pramac Lifter GS 25
The GS hand pallet truck represents an easy to use, economic and robust tool for transporting pallet loads. Reliable and easy to maintain, this model has been designed to be an excellent solution for intense use. GS is the right machine for the customer that is looking for a simple and sturdy pallet truck: the right companion for every day work that can adapt in every situation.
HYDRAULIC UNIT
The GS pump has been designed with extreme care of details in order to have superior characteristics and features, such as:
• Monolithic design: the resistant and reliable one-piece cast iron housing protects all components avoiding any accidental damages.
Pump housing is processed with CNC machines to achieve high precision tolerances and high accuracy.
• Chromed piston rod and oil seal: in order to avoid rust and prevent oil leakage during the use.
• Maximum pressure valve: safety device that protects the transpallet against overloads.
• ON/OFF lowering valve

STANDARD CONFIGURATION

• Nylon - Poly 45 steering wheels
• Nylon rollers
• Four curves handle with all the controls in a single lever and with large grasping areas on the side. This allows to have much comfort during the operations avoiding excessive fatigue and comfort during pushing loads.
VARNISHING
Following an appropriate conditioning operation the frame is varnished with polyester powder at a temperature of 250° to guarantee maximum resistance to wear and atmospheric agents.
EASY TO MOUNT
Tiller easy to assemble with a fast mounting system. Robust tiller connection with two full welded joints that assure superior sturdiness in the toughest application.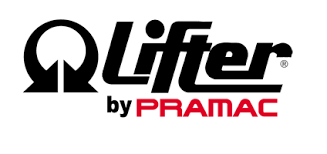 Back to
Pramac GS 25S4
Specification
*Manufacturers Specication may change without prior notice, this is a guide only*
Description
1.1 Manufacturer: LIFTER
1.3 Drive: Manual
1.4 Operator type: Pedestrian
1.5 Load capacity Q Kg: 2500
1.6 Load centre distance c mm: 500
1.8 Load axle to end forks x mm: 782
1.9 Wheel base y mm: 1042
Weights
2.1 Service weight Kg: 61
2.2 Axle load, laden rear Kg: 1845
2.2 Axle load, laden front Kg: 715
2.3 Axle load, unladen rear Kg: 22
2.3 Axle load, unladen front Kg: 38
Tyres/Chassis
3.1 Tyres: front wheels: POLY.I./ NYLON
3.1 Tyres: rear wheels: NYLON
3.2 Tyre size: Steering wheels - Diameter mm 200:
3.2 Tyre size: Steering wheels - Width mm: 45
3.3 Tyre size: Load rollers - Diameter mm: 82
3.3 Tyre size: Load rollers - Width mm: 60
3.5 Tyre size: rear wheels - Q.ty (X=driven) nr: 4
3.6 Tread, front b10 mm: 155
3.7 Tread, rear b11 mm: 375
Dimensions
4.4 Lift height h3 mm: 115
4.9 Height of tiller in drive position max h14 mm: 1185
4.9 Height of tiller in drive position min h14 mm: 710
4.15 Height, lowered h13 mm: 85
4.19 Overall lenght l1 mm: 1400
4.20 Lenght to face of forks l2 mm: 400
4.21 Overall width b1 mm: 525
4.22 Fork dimensions - Thickness s mm: 55
4.22 Fork dimensions - Width e mm: 150
4.22 Fork dimensions - Lenght l mm: 1000
4.25 Distance between fork arms b5 mm: 525
4.32 Ground clearance, centre of wheelbase m2 mm: 30
4.34 Aisle width Ast mm: 1873
4.35 Turning radius Wa mm: 1217
Performance data
5.2 Lifting speed laden strokes: 12
5.2 Lifting speed unladen strokes: 12