PRAMAC AGILE PLUS S4 1200KG Electric Drive Pallet Truck 950x525
Product Code: EJ11110BS00
Easy to Use
Very Menoeuvrable
Standard Battery Charger Included
Li-Ion Battery Included
1200KG Load Capability
Fast Charger Option Available
Desktop Charger Option


Pictures for illustration purposes only, colour and configuration may vary.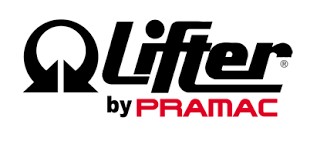 PRAMAC AGILE PLUS S4 1200KG Electric Drive Pallet Truck 950x525
AGILE PLUS
The AGILE PLUS is equipped with a Li-ION powerful BATTERY 36V 12,8Ah and the ON BOARD COMPUTER with OLED display that supplies operator several information and the possibility to regulate the maximum travelling speed from 3,2 to 5,3 Km/h, adapting thus the operator experience to the specific application.
DOUBLE TRACTION WHEEL
The first pallet truck with two traction/steering wheels in the market. The big diameter (200mm) and tread (160mm) provide great stability without the needs of stabilizers. Non-marking rubbers grant great traction and comfortable usage on all applications. LI-ION BATTERY Long life 36V battery easy to remove for charging and continuous operation with the spare battery. Two types of charger available (bench and wall mounted) with standard and fast charging time. HIGH SPEED The two motorwheels grant high performances and make the AGILE the fastest of the category. The AC technology and the soft non-marking rubbers make the AGILE an extremely quiet unit.
ELECTRIC / MANUAL SWITCH
The AGILE is equipped with a MANUAL SWITCH that can be used in the eventual case of low battery: electro brakes are released and the small friction created makes the AGILE as reliable as a standard pallet truck. On order to move the unit in narrow space AGILE is equipped with TURTLE SWITCH to allow for operation with the tiller in vertical position on reduced speed.
LOW MAINTENANCE COST
Simple design with very few components and wiring enabling easy and fast maintenance.
ON-BOARD COMPUTER
Front OLED display with 6 selectable screens provides valuable info on truck activity and allows performance setup: Pressing the central SCROLL button, operator can get information on: - Battery status of charge (% of charge) - Timers (total and partial in h) - Odometer (total and partial in km) - Speed setting (% of max speed) - Diagnostic - Error page OPTIONS • Quicklift hydraulic pump to lift the pallet in just two strokes • Additional battery for continuos use • Fast charging battery charge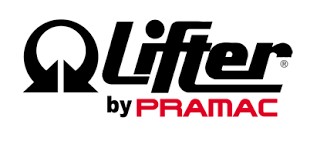 Back to
Pramac Agile Plus - 1200KG Electric Powered Drive - Li-ion
Specification
*Manufacturers Specication may change without prior notice, this is a guide only*