Pramac S5000-230v +CONN+AVR+RCD Pramac Generator
Product Code: PD412SH2Z05
Out of stock, 2 x units due late September.
Pre-orders being taken now!
Honda GX270 Engine
5.3kVA/4,8kW Max
4.2kVA/3.9kW Continuous
Electric Start
Order Oil Here 2 Litres Req
Order Wireless Remote Start/Stop Here
Sockets 1 x 230v 16a Shuko, 1 x 230v 16a, 1 x 230v 32a
+ AMF CONN + AVR + RCD
Pictures for illustration only, colour and configuration may vary.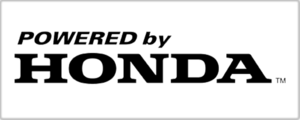 Specification
*Pramac specs may change without prior notice*
Engine specifications
Engine: Honda GX270
Operating Speed-Nominal rpm: 3000
Fuel: Petrol
Oil capacity L: 1.1
Starting system: Recoil
Alternator Specifications
Type: Brushless
Class: H
IP protection: 23
Frequency Hz: 50
Voltage regulation system: AVR
Dimensional data
Length mm: 840, Width mm: 615, Height mm: 753
Dry weight Kg: 89
Fuel tank capacity L: 27
Autonomy Fuel consumption @ 75% PRP l/h: 1.67
Fuel consumption @ 100% PRP l/h: 2.22
Running time @ 75% PRP h: 16.17
Running time @ 100% PRP h: 12.16
Guaranteed noise level (LWA) dB(A): 97
Noise pressure level @ 7 mt dB(A): 69
Basic Structure
Tubular steel bearing and protective frame (roll bar)
Lateral protective sheet steel covers (removable and with openings for easier maintenance).
Integrated transport kit consisting of two solid rubber wheels and a non-slip rubber foldaway handle.
2 lifting points on the upper part of the frame.
Anti vibration properly sized mounts
Exhaust Residential muffler with spark arrestor protection
Fuel Tank
Increased tank capacity (standard autonomy much higher than average)
Fuel level indicator (analog)
Bayonet Fuel Filler Cap
Pre-filter fuelling cup-shape
Fuel tap (located on the frontal control panel)
In-line fuel filter
Genset Controls
Selector switch OFF - ON
Voltmeter - Hours-counter - Frequency meter - Fuel gauge
Protection
Thermal Circuit Breaker
Oil Guard
Fuse 10A (12V DC)
Sockets
Battery Charger 12VDC
1 x 2P+T Shuko 230V 16A IP44, 1 x 1 2P+T CEE 230V 16A IP44, 1 x 2P+T CEE 230V 32A IP44
*Specifications may change without prior notice*