Pramac P6000 400v +CONN +DPP +AVR
Product Code: PF572TY4001
Please check stock before ordering online.
Yanmar Engine
Stage V Emmissions Compliant
6.9kVA/5.5kW Max
5.6kVA/4.5kW Continuous
Electric Start
Voltage 400/230v
Pictures for illustration purposes only, colour and configuration may vary.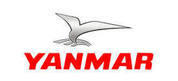 Pramac P6000 400v +CONN +DPP +AVR
Low noise level, it is the ideal generator for use in residential areas or outside normal working hours. It's equipped with a reliable Diesel engine, first class components and complete instrumentation.
Main Features
Frequency Hz: 50
Voltage V: 400
Power factor cos Ï•: 0.8
Phase and connection: 3
Power Rating
Standby power LTP kVA: 6.9
Standby power LTP kW: 5.5
Continuous power COP kVA: 5.6
Continuous power COP kW: 4.5

Single Phase Power Rating
Single phase standby power LTP kVA: 3.2
Single phase continuous power COP kVA: 3.0
Ratings definition (According to standard ISO8528 1:2005)

Back to
3-Phase Portable Generators
Specification
*Manufacturers Specication may change without prior notice, this is a guide only*
Engine specifications
Engine manufacturer: Yanmar
Model: L100N Electric
Engine cooling system: Air
Displacement cm³: 435
Aspiration: Natural
Operating Speed-Nominal rpm: 3000
Speed Governor: Mechanical
Fuel: Diesel
Oil capacity l: 1.6
Starting system: Electric
Alternator Specifications
Type: Brushless
Class: H
IP protection: 23
Poles: 2
Frequency Hz: 50
Voltage tolerance %: 1.5
Voltage regulation system: AVR
Standard AVR: AVR 860
Dimensional data
Length (L) mm 990 Width (W) mm 602 Height (H) mm 826
Dry weight Kg: 186
Fuel tank capacity l: 24
Autonomy Fuel consumption @ 75% PRP l/h: 1.46
Fuel consumption @ 100% PRP l/h: 1.94
Running time @ 75% PRP h: 16.44
Running time @ 100% PRP h: 12.37
Noise level Guaranteed noise level (LWA) dB(A): 93
Noise pressure level @ 7 mt dB(A): 65