Pramac GSW45Y Standby Diesel Generator
Product Code: Pramac GSW45Y
Quality Build, Yanmar Engine
Standby/Prime Rating
45kVA, 400v
Sound Attenuated
Weatherproof
Full Options List Available
Pictures for illustration purposes only, colour and configuration may vary.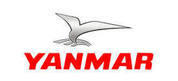 Price on Application
Please contact us for a great deal.
Delivery of Power Systems
Please contact us to discuss your delivery requirements
Pramac GSW45Y Standby Diesel Generator
Pramac GSW45Y 3-Phase
BASE FRAME MADE OF WELDED STEEL PROFILE, COMPLETE WITH:
• Anti-vibration mountings properly sized
• Welded support legs
PLASTIC FUEL TANK WITH THE FOLLOWING COMPONENT:
• Filler neck
• Air breather (ventilation pipe)
• Minimum fuel level sensor
OIL DRAININ PIPE WITH CAP:
• Oil draining facilities
ENGINE COMPLETE WITH:
• Battery
• Liquids (no fuel)
CANOPY:
• Soundproof canopy made up of modular panels, realized with zinced steel as
treatment against corrosion and aggressive conditions, properly fixed and sealed allowing a full weatherproof enclosure.
• Easy access to the genset for maintenance purposes thanks to: Wide lateral access doors fixed by stainless steel hinges and provided with plastic lockable handles and internal perforated galvanized steel-sheet; Detachable panels, with screws holes protected by rubber tap.
• Control panel protection door provided with suitable window and lockable handle.
• Lateral air inlet opening properly protected and soundproofed. Exhaust air outlet from the roof, trough wet section protected by proper grid.
• Single detachable lifting eye placed on the roof.
SOUNDPROOF:
• Noise attenuation thanks to soundproofing material (rock wool)
• Efficient residential silencer placed inside the canopy

Back to
Standby Diesel Generators 26-50kVA
Specification
Engine specifications
Engine manufacturer: Yanmar
Model: 4TNV98TGPGE
Version: 50 Hz
Exhaust emission level: Stage II
Engine cooling system: Water
Nr. of cylinder and disposition: 4 in line
Displacement cm³: 3319
Aspiration: Turbocharged
Speed governor: Mechanical
Prime gross power PRP kW: 39.7
Maximum gross power LTP kW: 41.8
Oil capacity l: 10.5
Coolant capacity l: 4.2
Fuel: Diesel
Specific fuel consumption @ 75% PRP g/kWh: 231
Specific fuel consumption @ PRP g/kWh: 231
Starting system: Electric
Starting engine capability kW: 1.1
Electric circuit V: 12
Engine Equipment Standards:
The above ratings represent the engine performance capabilities to conditions
specified in ISO 8528/1, ISO 3046/1:1986, BS 5514/1
Fuel system
• Direct injection system
• Fuel filter paper element
• Fuel pump Bosch in-Line
Lube oil system
• Forced feed system
• Trochoid pump
• Paper element lube oil filter
Induction system:
• Mounted air filter
Cooling system:
• Thermostatically-controlled system with gear-driven circulation pump and belt-driven
pusher fan
• Mounted radiator and piping
Alternator Specifications:
Brand: Mecc Alte
Model: ECO/P32-3S/4
Voltage V: 400
Frequency Hz: 50
Power factor cos Ï•: 0.8
Poles: 4
Type: Brushless
Voltage regulation system: Electronic
Standard AVR: DSR
Voltage tolerance %: 1.5
Efficiency @ 75% load %: 89.1
Class: H
IP protection: 21
Mechanical structure:
Robust mechanical structure which permits easy access to the connections and
components during routine maintenance check-ups.
Voltage regulator: Voltage regulation with DSR. The digital DSR controls the range of voltage, avoiding any possible trouble that can be made by unskilled personnel. The voltage accuracy is ±1% in static condition with any power factor and with speed variation between 5% and +30% with reference to the rated speed.
Windings / Excitation system
Generator stator is wound to 2/3 pitch. This eliminates triplen (3rd, 9th, 15th …)
harmonics on the voltage waveform and is found to be the optimum design for troublefree supply of non-linear loads. The 2/3 pitch design avoids excessive neutral currentssometimes seen with higher winding pitches. MAUX (Standard): The MAUX MeccAlte Auxiliary Winding is a separate winding within the main stators that feeds the regulator. This winding enables to take an overload of 300% forced current (short circuit maintenance) for 20 seconds. This is ideal for motor starting requirements.
Insulation / Impregnation
Insulation is of class H standard. Impregnation is made with premium tropicalised
epoxy resins by dipping and dripping. High voltage parts are impregnated by vacuum, so the insulation level is always very good. In the high-power models, the stator windings undergo a second insulation process. Grey protection is applied on the main and exciter stator to give enhanced protection.
Reference standards:
Alternator manufactured according to , and complies with , the most common
specification such as CEI 2-3, IEC 34-1, EN 60034-1, VDE 0530, BS 4999-5000, CAN/CSA-C22.2 No14-95-No100-95.