Pramac GEN-D Diesel MOTUL Engine Oil 1 Litre
Product Code: P3OL00002
MOTUL Diesel Engine Oil
Protect your investment with MOTUL oil
1 Litre 15w40
Only available when purchased with a New Pramac Generator
Free delivery only when purchased with a New Pramac Generator
Pictures for illustration purposes only, colour and configuration may vary.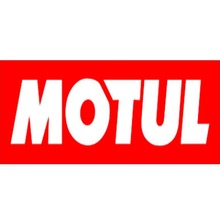 Pramac GEN-D Diesel MOTUL Engine Oil 1 Litre
Pramac GEN-D Diesel engine oil from MOTUL, get the right oil for your Pramac Generator first time, protect your investment with this high quality oil.
*Only available when purchasing a new Generator*
Available with free delivery when purchased with a New Pramac Portable Generators.
*Please note refund charges may apply if oil is purchased without a generator*
Never use inferior oils.

Back to
MOTUL Oils
Specification
DESCRIPTION
GEN-D POWER 15W-40 is a 4-stroke diesel engine oil specially developed for Pramac portable gensets.
GEN-D POWER 15W-40 additive technology provides protection and longevity to your Pramac power generators.
ADVANTAGES
Reduce wear at start up
Optimized drain interval and lifecycle cost
Extended spark plugs life
Very low piston deposit and sludge formation
Low maintenance costs