Altrad Belle GPX2700 Honda Powered Generator
Product Code: G2701S
Genuine Honda engine
NSM Alternator
230/110v Switchable
Superb Rugged Frame
Best Quality Pakage Available
Pictures for illustration purposes only, colour and configuration may vary.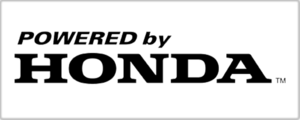 Altrad Belle GPX2700 Honda Powered Generator
FEATURES & BENEFITS
Robust large diameter frame with built-in Engine / Alternator protection plate to aid use on soft ground.
Professional Honda engine with recoil start.
Low engine oil cut-off.
High quality, heavy-duty NSM alternator.
'Patent Pending' stackable frame with single point lifting to reduce enviromental impact and minimize manual handling risk. Complete with securing pin for added safety.
Engine / Alternator side impact protection.
Durable screw-in sockets.
Metal covered fuse box.
Over-sized 4-point Anti-Vibration mounts.
Rental-proof, robust, steel electrical enclosure.
Selectable 110v or 230v.
System breakers for 110v & 230v supplies.
Accessible service points.
Specifically designed for hire and rental markets.
Back to
Petrol Generators
Specification
*Specs may change without prior notice*