Pramac AT206 AMF Panel Standby Generator
Product Code: Pramac AT206
Dedicated Unit for +CONN sets
Easy Install
Fully Automatic
Internal Battery Charger
Programable
Ordering seperately, please provide post code for delivery cost.
Pictures for illustration purposes only, colour and configuration may vary.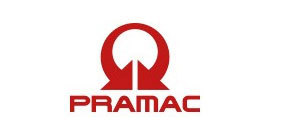 Pramac AT206 AMF Panel Standby Generator
AMF - AUTOMATIC CONTROL PANEL (CONN)
This accessory permits to control all the functions about a generator. It's built to monitor mono phase or three phase with neutral systems in alternate current; it permits to transfer the user's load on generator when the mains voltage is faulty. Conversely, as soon as AMF system detects the power grid, it stops the generator.
Equipment:
- Control and protection unit (DGT)
- Phase detector
- Contactor with interblock
- Battery charged
- Acustic alarm
- 8 meters control wiring (with CONNector)
- External start stop capability
- Emergency stop button
Instrumentation (DGT):
- Mains voltage
- Genset voltage
- Frequency meter
- Hour meter
Alarm & Shutdowns:
- Generators voltage out of limits
- Battery Voltage out of limits
- Low oil Pressure
- Fail to start
- External shutdown

Back to
Home/Office Standby
Specification
TECHNICAL FEATURES

Nominal voltage battery: 12Vdc
Maximum rated current: 250mA
Maximum rated power: 3W
Operating range: 10÷17VDC
Nominal voltage generator/mains: 100 ÷ 265Vac
L-N Measuring range voltage appearing: 50 ÷ 450Vac
Frequency range: 45 ÷65Hz
Degree of protection front board: IP65
Degree of protection of switchboard: IP20
Operating temperature: -20 ÷ +50°C
Storage temperature: -30 ÷ +70°C
Maximum rated humidity: <90%