Pramac MP56-2 Water Pump
Product Code: Pramac MP56-2
Honda Powered
Recoil Start
Semi Trash
3"
930l/Min.
Free UK Delivery
Pictures for illustration purposes only.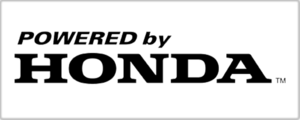 Pramac MP56-2 Water Pump
The Pramac MP56-3 is a self priming petrol powered water pump for moving large quantities of water whether during flooding or simply filling the pool.
Main features:
Type: Semitrash
Max suction head m: 8
Max delivery head m: 26
Delivery Volume l/min: 930
Powered by Honda for ultimate reliability along with the latest technology in pump design to give probably the best 3" water pump available in the market.
Why buy from an authorised dealer?
Purchasing through an Authorised Dealer is the only way to ensure that: You are buying a brand-new, Genuine Pramac Generator.
Your water pump will be covered by Pramac's UK 12 month warranty,
any servicing or repair work will be conducted by experienced personnel.

Back to
Water Pumps
Specification
Engine specifications
Engine manufacturer: Honda
Nr. of cylinder and disposition: 1 inclination angle
Displacement cm³: 163
Fuel: Petrol
Starting system: Recoil
Pump specifications
Manufacturer: KOSHIN
Inlet pipe diameter: 3"
Outline pipe diameter: 3"
Max Solid Size mm: 8
Material for mechanical seal: Carbon Ceramic
Material for impeller: Cast Iron
Material for volute: Aluminum Die Cast
Dimensional data
Length (L) mm: 477
Width (W) mm: 416
Height (H) mm: 466
Dry weight Kg: 28
Consumption, run time and noise
Fuel tank capacity l: 3.1
Running time h: 2.2
Noise level at 7 m dB(A): 80
Guaranteed noise level (LWA) dB(A): 105