Stephill GE3300 Offer
Product Code: Stephill GE3300
British Designed and Built.
Genuine Honda Engine.
Sockets: 1 x 16a 110V : 1 x 16a 230V
Great home generator

Best Price.

NSM smooth waveform Alternator

Dual voltage control box

Free Delivery!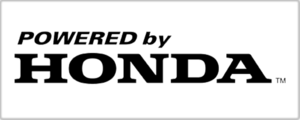 Stephill GE3300 Offer
The Stephill GE3300 is a British designed and built using the best quality parts available whilst maintaining the most competive prices available. Ideal for home/hobby/DIY or light industrial applications.
Utilising a genuine Honda GP160 engine and quality NSM alternators you can be assured of quality power when you need it.
Why buy from an authorised dealer?
Purchasing through an Authorised Dealer is the only way to ensure that: -
You are buying a brand-new, Genuine Stephill Generator.
Your generator will be covered by Stephill's warranty.
Any servicing or repair work will be conducted by experienced personnel.
Back to
Latest Offers
Specification
Output 3.3kVA / 2.6KW

Sockets BS4343 Industrial Sockets: - 1 x 16a 115V : 1 x 16a 230V

Genuine Honda Engine GP200HP/Cylinders 6 / 1

Start-Recoil

Fuel Tank 3.6 Litres Run Time 3.0hrs @ 75% load

Noise Level 71dB (A) @ 7 Metres 96LWA

Dimensions L620 W420 H410mm Weight36kg

Options-Single Voltage/Trolley Kit