Pramac S8000 - 400v +CONN+AVR+RCD Portable Petrol Generator
Product Code: PD652TH2Z05
Out of stock, 3 x units due late September.
Pre-orders being taken now!
Honda GX390 Engine
8.3kVA/6.4kW Max : 7.0kVA/5.6kW Continuous
Phases: 3PH + 1PH Outputs
Long Run Tank
Electric Start
Sockets: 1 x 230v 16a Shuko 1 x 230v 16a
1 x 400v 16a
FREE UK Delivery
ADD: Oil Here 2 Litres Req
ADD: Wireless Remote Start/Stop Here
All products are Brand New unless otherwise stated.

Pictures for illustration only, colour and configuration may vary.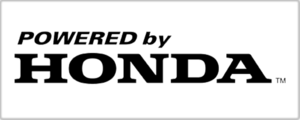 Specification
*Pramac specs may change without prior notice*
Engine specifications
Engine: Honda GX390
Operating Speed-Nominal rpm: 3000
Speed governor: Mechanical
Fuel: Petrol
Oil capacity L: 1.1
Starting system: Electric
Alternator Specifications
Class: H
IP protection: 23
Poles: 2
Frequency Hz: 50
Voltage regulation system: AVR
Dimensional data
Length mm: 840, Width mm: 615, Height mm: 753
Dry weight Kg: 109
Fuel tank capacity L: 27
Autonomy Fuel consumption @ 75% PRP l/h: 2.14
Fuel consumption @ 100% PRP l/h: 2.87
Running time @ 75% PRP h: 12.62 @ 100% PRP h: 9.41
Guaranteed noise level (LWA) dB(A): 97
Noise pressure level @ 7 mt dB(A): 69
Basic Structure
• Tubular steel bearing and protective frame (roll bar)
• Lateral protective sheet steel covers (removable and with appropriate
openings for an easier ordinary maintenance).
Fuel Tank
• Increased tank capacity (standard autonomy much higher than average)
• Fuel level indicator (analog)
• Bayonet Fuel Filler Cap
• Pre-filter fuelling cup-shape
• Fuel tap (located on the frontal control panel)
• In-line fuel filter
Engine
• Anti vibration properly sized mounts
• Starter battery incorporated in the structure
• Exhaust Residential muffler with spark arrestor protection
• Low oil level protection (oil guard)
Instrumentation
Start selector switch with key: OFF - ON - START
Pushbutton Choke
CONNector for AMF/RSS (Accessory available)
Voltmeter - Hours-counter - Frequency meter - Fuel gauge
Thermal Circuit Breaker
Differential Protection (DPP)
Cover Power Switch
Oil Guard
Sockets
Battery Charger 12V DC
1 x SHUKO 230V 16A IP54 : 1 x 2P+T CEE 230V 16A IP44
1 x 3P+T CEE 400V 16A IP44
*Specifications may change without prior notice*