Pramac P6000s 230/115v HUK Offer
Product Code: PF532SY4004
Please check stock before ordering online.

Please note this may have a Green or White canopy
Yanmar Engine
5.9kVA/5.4kW Max
4.9kVA/4.4kW Continuous
Low noise level
Long Run Tank
Sockets: 2 x 110v 16a 1 x 110v 32a
  1 x 230v 16a 1 x 230v 32a
Pictures for illustration purposed only, colour and configuration may vary.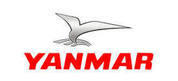 Pramac P6000s 230/115v HUK Offer
THE SUPER SILENT POWER
The Pramac P6000s has a very low noise level, it is the ideal generator to use in quite areas i.e residential and being a good robust generator it is also ideal for rental market. It's equiped with a reliable Diesel engine, first class conponents and complete instrumentation.
An excellent all round quality set, please do not hesitate to contact us for advice.
Power Rating
Standby power LTP kVA: 5.9
Standby power LTP kW: 5.4
Continuous power COP kVA: 4.9
Continuous power COP kW: 4.4
1 Phase Power Rating : Ratings definition (According to standard ISO8528 1:2005)
COP - Continuous Power: It is defined as being the maximum power which a generating set is capable of delivering continuously for an unlimited number of hours, with the maintenance intervals and procedures being carried out as prescribed by the manufacturers.
LTP - Limited-Time running Power: It is defined as the maximum power available, under the agreed operating conditions, for which the generating set is capable of delivering for up to 500h of operation per year (whose no more than 300 for continuative use) with the maintenance intervals and procedures being carried out as prescribed by the manufacturers. No overload capability is available.
Why buy from an authorised dealer?
Purchasing through an Authorised Dealer is the only way to ensure that:
You are buying a brand-new, Genuine Pramac Generator.
Your generator will be covered by Pramac's UK warranty.
Any servicing or repair work will be conducted by experienced personnel.
Special builds are available with options such as: -
• AMF • RCD • E-Stop • Factory Fitted Trolley Kit • Bunded Base Tank • Remote Start Options.

Back to
Latest Offers
Specification
*Pramac specs may change without prior notice*
Engine specifications
Engine manufacturer: Yanmar
Model: L100N Electric
Engine cooling system: Air
Displacement cm³: 435
Aspiration Natural
Operating Speed-Nominal rpm: 3000
Speed governor: Mechanical
Fuel: Diesel
Oil capacity l: 1.6
Starting system: Electric
Alternator Specifications
Class: H
Voltage regulation system: Capacitor
Voltage V: 115/230
Phase: 1
Power factor cos Ï•: 0.9
IP protection: 23
Poles: 2
Frequency Hz 50
Dimensional Data
Length (L) mm: 970
Width (W) mm: 580
Height (H) mm: 927
Dry weight Kg: 203
Fuel tank capacity l: 19
Autonomy
Running time @ 75% PRP h: 13.10
Running time @ 100% PRP h: 9.79
Noise level
Guaranteed noise level (LWA) dB(A): 84
Noise pressure level @ 7 mt dB(A): 56
Genset Control Panel
Start selector switch with key: OFF / ON - START
Voltage switch with 230/115V
Hour Meter
Magneto Thermal protection
Thermal protection
Engine Protection unit: High engine temperature; Low oil pressure; Low Fuel Level; Battery Charger alternator failure.
Sockets
2 x 2P+T CEE 115V 16A IP44 1 x 2P+T CEE 115V 32A IP44,
1 x 2P+T CEE 230V 16A IP44 1 x 2P+T CEE 230V 32A IP44
*Specifications may change without prior notice*