Pramac Engine Oil 1 Litre
Product Code: Pramac Oil 1 Litre
*Pramac Engine Oil
Protect your investment with genuine oil
1 Litre
Only available when purchased with a New Generator
Free delivery only when purchased with a New Pramac Generator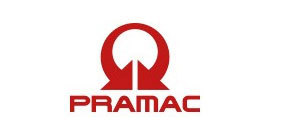 Pramac Engine Oil 1 Litre
Pramac oil, get the right oil for your Pramac Generator first time, protect your investment.
*Only available when purchasing a new Generator*
Available with free delivery when purchased with a New Pramac Portable Generators.
*Please note refund charges may apply if oil is purchased without a generator*
Never use inferior oils.
Back to
Parts & Accessories
Specification
1 Litre of genuine Pramac recommended 15w40 oil.