Powermate PMi2000 Inverter Generator
Product Code: PMi2000
Pre-orders now being taken.
Low Noise
Inverter Technology for Senitive Equipment
Portable and Lightweight
ECO Mode for Economy and Quietness
USB Charging
230vac and 12vdc Outputs
2 x 16amp Sockets
Pictures for illustration purposes only, colour and configuration may vary.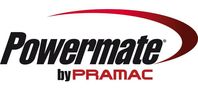 Description
Powermate PMi series inverter is an optimal solution to combine low noise operation with less fuel consumption and voltage stability, inverters stabilize the output voltage and supply power for all kinds of equipment. They guarantee maximum efficiency adjusting the speed according to the required load, our inverters also reduce the average fuel consumption.
FEATURES
• Inverter technology: stable power for safe operation of sensitive electronics.
• Powermate OHV engine provides consistent power for multiple applications.
• Low-oil level shutdown automatically safeguards engine from damage.
• Economy mode automatically adjusts the engine speed to the optimum level to provide excellent fuel economy and noise reduction.
• USB ports charges your mobile electronics so you can stay connected.
• Lightweight and compact.
• Easily transportable by handle.
• Ideal for applications requiring low noise.

PERFORMANCE
Frequency Hz: 50
Voltage V: 230
Phase: 1
Max Power Watts: 2000
Rated Power Watts: 1600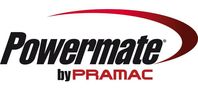 Specification
ENGINE
Brand: Powermate
Type: OHV
Operating Speed Nominal rpm: Variable
Fuel: Petrol
Starting System: Recoil
Oil capacity l: 0.45
Low Oil Shutdown
Alternator Voltage regulation system: Inverter
DIMENSIONAL DATA
Length mm: 535
Width mm: 305
Height mm: 460
Dry weight Kg: 22
Carton box dimension LxWxH mm: 555x310x480
AUTONOMY
Fuel tank capacity: 3.5
Fuel consumption @ 75% l/h: 0.75
Running time @ 75% h: 4
Noise level Guaranteed noise level (LWA) dB(A): 89
Noise pressure level @ 7 mt dB(A): 61
GENSET CONTROL
COMMANDS ● Selector switch: O/I ● Air choke Valve ● Starting handle ● Smart throttle: Economy mode automatically adjusts the engine speed to the optimum level to provide excellent fuel economy and noise reduction. INSTRUMENTATION: ● Voltmeter, Frequency meter, Wattmeter and Hourmeter (display) ● Outputting energy (indicator light - Green) ● Overloading and Oil alarming (indicators light - Red) PROTECTIONS ● Overload ● Oil Guard OUTPUT: ● DC12V 6A ● n°2 USB 5V 2A
SOCKET TYPE SCHUKO 230V 16A IP44 2
The information is aligned with the Data file at the time of download. Printed on 26/07/2018 (ID 6418) ©2018 | PR INDUSTRIAL s.r.l. | All rights reserved | Image shown may not reflect actual package. Specifications subject to change without notice