Hyundai HY7000LEk-2 E/S Long Run Generator
Product Code: Hyundai HY7000LEk-2
A maximum output of 6.8kVA.
Produces low noise, 68dBA @ 7m.
Comes with a digital display.

230v and 115v sockets.
Pictures for illustration purposes only, colour and configuration may vary.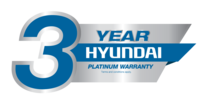 Price on Application
Please contact us for a great deal.
Delivery of Power Systems
Please contact us to discuss your delivery requirements
Hyundai HY7000LEk-2 E/S Long Run Generator
The HY7000LEK-2 is a powerful yet easily portable 5.5kW / 6.8kVa* open frame generator from Hyundai. Designed for both home and commercial use the HY7000LEK-2 is powered by a 389cc / 13hp economical single cylinder Hyundai 4-Stroke engine.
Built for the most demanding of jobs the HY7000LEK-2 is an extremely reliable generator, the single cylinder 4-stroke OHV air cooled engine generates a max power of 5.5kW
Weighing only 86kg, the HY7000LEK-2 is easy to maneuver due to its included wheel kit, rugged open frame and folding handles. The Hyundai AVR alternator keeps the voltage output smooth, within +/- 3% of 230V. This means it can be used to power sensitive equipment such as computers, laptops and charge mobile phones. However, the AVR alternator is also rugged enough to handle the harsh demands of power tools and building site equipment. The HY7000LEK-2 is an all round workhorse.
Using the latest low noise engine technology, the HY7000LEK-2 produces only 65 dBA @ 7m.
The on board digital display meter displays hours run, the output voltage and frequency. By making it easy to know when a service on the machine is due, you can be confident that you will get thousands of hours use and do not cause harm to the unit, by missing a service.
The easy electric push button start function makes starting the generator simple.There is also a recoil start system to ensure you are never left without power. The generator recharges it's own battery when in use. When storing your generator for a long period of time, we recommend you either run the engine dry of fuel (run until the engine cuts out due to no fuel), or use a fuel additive to prevent the petrol from 'going off'. Modern unleaded petrol, when left for long periods can congeal and clog the carburetor, it also loses it's combustible properties and can cause problems starting in the future.
Fitted with 2x 115v 16a & 1x 230v 32a sockets to end facing control panel, to minimise damage to sockets when wheeling generator through narrow gaps and doorways..
Suitable for industrial and home use the HY7000LEK-2 is a highly versatile open frame generator ideal for powering power tools, lighting rigs, garages, workshops or sensitive home equipment such as laptops, sound systems, TV's….etc.
With low service and maintenance requirements, the HY7000LEK-2 is incredibly user-friendly, and has full Hyundai UK parts back up.
In the box: HY7000LEK-2 Generator, Wheel Kit With Puncture Proof Tyres. 2x 16a Plugs, 1x 32a Plug, Manuals & Tool Kit
Covered by a Hyundai 3 year platinum warranty.
*kVA is based on an assumed load factor of 0.8.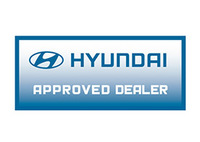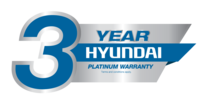 Back to
Long Run Generators
Specification
| | |
| --- | --- |
| Gross Weight (kg) | 94 |
| Engine Type | HY390 |
| Power Output (hp) | 13 |
| Number of Cylinders | 1 |
| Displacement (cc) | 389 |
| Cooling Method | Air |
| Speed (rpm) | 3000 |
| Max kVA | 6.8 |
| Max kW | 5.5 |
| Voltages - VAC | 2x 115v 16a, 1x 230v 32a |
| Starting Method(s) | Easy Electric Key Start, with Back-up Recoil Start |
| Fuel Tank (L) | 25 |
| Noise Level db (A) @ 7m | 65 |
| Machine Dimensions L x W x H (mm) | 700 x 650 x 655 |
| Net Weight (kg) | 94 |
| Wheel Kit? | Yes (Included) |