Hyundai HY3200SEi-LPG Hyundai Generator
Product Code: Hyundai HY3200SEi-LPG
Compact, Powerful & Portable
3.2kW output.
Electric and remote start.
Sockets: 2 x 230V 13A UK 3-pin

12v DC battery charging outlet,

Digital overload protection

"ECO" mode + LPG for

economy.

Built in Trolley Kit.

Free UK Delivery
& Price Match.
Pictures for illustration only.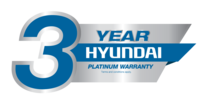 Hyundai HY3200SEi-LPG Hyundai Generator
The HY3200SEi-LPG is a compact yet powerful portable inverter, providing a convenient and cost-effective source of power. Producing 3200W/4.0kVA the HY3200SEi-LPG is ideal for caravans and motorhomes allowing you to take the modern luxuries from home with you wherever you go.
The HY3200SEi-LPG symmetrical design allows you to store it easily and transports in the back of a van or car. Weighing only 37kg, its built-in trolley kit makes transportation easy across a variety of surfaces .
The HY3200SEi-LPG houses a new inverter board designed to cope with the extreme inductive loads applied when using powertools and electric motors with high start up currents. The new LCD display makes it easy to monitor the performance of the generator, displaying voltage, frequency and hour count.
A 210cc 4-stroke OHV engine, it is more than capable of powering televisions, small air compressors for inflatable beds, electric heaters, power tools laptops, lights, etc. Digital overload protection will shut the generator down should the load pass the maximum threshold.
The control panel features two 230v sockets for use with a standard 3-pin 13A UK mains plug, as well as a 12v DC battery charging outlet, so it's ideal for a variety of uses. Producing a pure sinewave output, it can safely power all sensitive electronics without risk of damaging or overloading them.
The HY3200SEi-LPG inverter generator is extremely popular for powering family holidays, and it's built to be user-friendly with low maintenance requirements. Digital overload protection will shut the generator down should the load pass the maximum threshold, and low oil shutdown also turns off the generator should the oil levels drop too far.
Already an economical generator, the HY3200SEi-LPG also has the added benefit of an "ECO" mode which, when selected, will lower the engine revs to match the load being applied, which in turn increases the fuel economy, lowers the noise produced and extends the lifespan of the engine further benefitting from LPG economy.
The HY3200SEi-LPG can also be converted into dual fuel machine, running on both LPG as well as unleaded petrol, which is extremely convenient for caravan owners who will already keep a supply of LPG with them at all times.
In the box you will receive the HY3200SEi Inverter Generator, 2 Remote Start Keys, 2 Manual Start Keys, 12v DC Charging Cable, Spark Plug Spanner, Oil filler Jug, Screwdriver
With Hyundai's two year warranty you can have complete peace of mind that in any event, you will have the back-up, parts and support you need.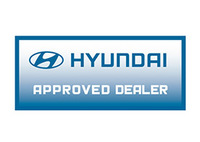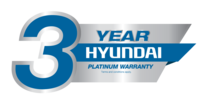 Back to
Hyundai Generators
Specification
| | |
| --- | --- |
| Engine Model | DJ170F |
| Engine Type | 4-Stroke, OHV, Single Cylinder, Forced Air Cooling |
| Engine Size (cc) | 210 |
| Oil Capacity (ml) | 600 |
| Noise Level db (A) | 96 |
| Noise Level db (A) @ 7m | 54~59 |
| Rated Speed (rpm) | 3600 |
| Maximum Power (kW) | 3.2 |
| Start Method | Recoil - Key - Wireless Remote |
| Fuel Tank Capacity (L) | 7.8 |
| Run Time (hrs) | 7 |
| Voltage (VAC) | 230/240 |
| Frequency (Hz) | 50 |
| Box Dimensions H x W x L (mm) | 579 x 425 x 443 |
| Dry Weight - kg | 37 |