Hyundai HY12000LE E/S Portable Petrol Generator
Product Code: Hyundai HY12000LE
Trolley Kit for Portability.
Designed with ATS capabilities.
Perfect for professional use.
Best Prices & FREE DELIVERY!
Price on Application
Please contact us for a great deal.
Delivery of Power Systems
Please contact us to discuss your delivery requirements
Hyundai HY12000LE E/S Portable Petrol Generator
The Hyundai HY12000LE is the largest single phase petrol generator in the Hyundai Power Equipment range on the UK market.
Producing a maximum output of 9.5kW the HY12000LE is capable of powering the most demanding jobs and is designed primarily for professional, industrial and agricultural usage. This is because the HY12000LE is powered by the Hyundai HYIC680, an engine which pushes out 20bhp from its 680cc V-twin 4-stroke design. If you require a generator which is able to manage heavy duty jobs then the HY12000LE is the machine for you.
Weighing 167kg, the HY12000LE is very manoeuvrable petrol generator due to its wheelbarrow frame and large wheels, ensuring the user can easily transport this generator from one location to the next with ease. For further convenience you can choose between electric remote or key start to control the unit and it also has ATS capability so it can be connected to an Automatic Transfer Switch and start up automatically in the event of a power cut.
The HY12000LE is the ideal petrol generator for use with sensitive electronic equipment due to the extremely smooth power output produced by its AVR alternator, at both 115v and 230v.
In recent years the HY12000LE has made a name for itself in in the construction and farming industries due to the colossal power it provides and its reliability to see a job through to completion.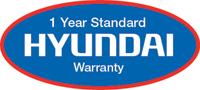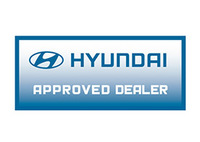 Back to
Portable Petrol Generators
Specification
| | |
| --- | --- |
| Engine Type | V-twin 4-stroke OHV |
| Power Output (hp) | 22 |
| Number of Cylinders | 2 |
| Displacement (cc) | 678 |
| Cooling Method | Air Cooled |
| Oil Capacity (L) | 1.5 |
| Speed (rpm) | 3000 |
| Speed Regulation Type | Mechanical governor |
| Alternator Type | A85L |
| Voltage Regulation Method | AVR |
| Power Factor (cosᶲ) | 1 |
| Rated kW | 8.5 |
| Max kW | 9.5 |
| Max/Cont Current (a) | 41.3/37 |
| Voltages - VAC | 115/230 |
| Frequency (Hz) | 50 |
| Meter/Display Functions | Digital |
| Connection Method (VAC/a) | Sockets - 2 x 110v 32A 1 x 230v 63A |
| Starting Method(s) | Electric/Remote |
| Remote Start Function? | Yes |
| Fuel Type | Unleaded |
| Fuel Tank (L) | 25 |
| Battery Type (v/Ah) | 12/36 |
| ATS Port? | Yes |
| Low Oil Shutdown? | Yes |
| Noise Level db (A) | 96 |
| Noise Level db (A) @ 7m | 70 |
| Box Dimensions L x W x H (mm) | 1015 X 685 800 |
| Machine Dimensions L x W x H (mm) | 970 X 620 X 670 |
| Net Weight (kg) | 164 |
| Wheel Kit? | Yes |