Hyundai HY12000LE E/S 3-Phase Portable Petrol Generator
Product Code: Hyundai HY12000LE 3-Phase
Massive output, producing 10kw.
Heavy duty three phase generator.
Hyundai HY2V680 20bhp engine.
Trolley Kit for portability.
AVR alternator for smooth power output.
Best Prices & FREE DELIVERY!
Price on Application
Please contact us for a great deal.
Delivery of Power Systems
Please contact us to discuss your delivery requirements
Hyundai HY12000LE E/S 3-Phase Portable Petrol Generator
The Hyundai HY12000LE-3 is a large open frame petrol generator which has a maximum output of 10kW, making it the most powerful petrol generator from Hyundai Power Equipment. This machine is the three phase version of the HY12000LE. It's powered by the Hyundai HY2V680 and pushes out a massive 20bhp from its 640cc V-twin 4-stroke configuration.
For effortless operation the HY120000LE-3 can be started via electric remote or key, guaranteeing an easy start in every situation. It's fitted with an AVR alternator which produces a smooth power output at both 230v and 400v, allowing you to power all tools, equipment and devices without fear of any damage being caused.
As with the HY12000-LE, this unit is fitted with a wheelbarrow frame and has large wheels attached. This makes the 167kg machine surprisingly portable and can be moved from the site of one job to the next with ease.
This three phase version of the HY12000 model is generally used to power larger motors and machines with heavy loads. Generally three phase machines are more suited to industrial work or on-site construction duties.
A three-phase system is usually more economical than other types of electrical phases. A 3-phase system uses three circuit conductors carry three alternating currents (of the same frequency) which reach their peak values at different times, and this generator can be used reliably to deliver 12kVA split over 3 phases.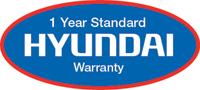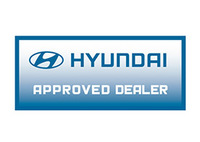 Back to
Portable Petrol Generators
Specification
| | |
| --- | --- |
| Engine Type | V-twin 4-stroke OHV |
| Power Output (hp) | 22 |
| Number of Cylinders | 2 |
| Displacement (cc) | 678 |
| Cooling Method | Air Cooled |
| Oil Capacity (L) | 1.5 |
| Speed (rpm) | 3000 |
| Speed Regulation Type | Mechanical governor |
| Alternator Type | A85L-3 |
| Voltage Regulation Method | AVR |
| Power Factor (cosᶲ) | 0.8 |
| Rated kVA | 11.2 |
| Rated kW | 9 |
| Max kVA | 12.5 |
| Max kW | 10 |
| Max/Cont Current (a) | 14.47/13.0 per phase |
| Voltages - VAC | 230/400 |
| Frequency (Hz) | 50 |
| Meter/Display Functions | Digital |
| Connection Method (VAC/a) | Sockets - 3 x 230V/16A, 1 x 400V/32A |
| Starting Method(s) | Electric/Remote |
| Remote Start Function? | Yes |
| Fuel Type | Unleaded |
| Fuel Tank (L) | 25 |
| Battery Type (v/Ah) | 12/36 |
| ATS Port? | Yes |
| Low Oil Shutdown? | Yes |
| Noise Level db (A) | 96 |
| Noise Level db (A) @ 7m | 70 |
| Wheel Kit? | Yes |