Hyundai DHY8000SELR Long Run Generator
Product Code: DHY8000SELR
30L/30Hr Long run fuel tank.

1 x 110v 16a. 1 x 110v 32a, 1 x 230v 32a sockets

Produces a maximum of 6kW.

ATS capabilities.

Sileced Canopy70dB @ 7 metres.

Free UK Delivery & Price Match.

Standby Use Only.
Pictures for illustration purposes only, colour and configuration may vary.

Price on Application
Please contact us for a great deal.
Delivery of Power Systems
Please contact us to discuss your delivery requirements
Hyundai DHY8000SELR Long Run Generator
The DHY8000SELR is the long running version of the DHY8000SE, with a large 30L fuel tank which boosts the maximum running time of this standby diesel generator up to 30 hours.
Powered by a 4-stroke, air-cooled D452 Hyundai diesel engine, the DHY8000SELR has a maximum output of 6kW. It features the same AVR alternator which produces clean energy, enabling safe use of this generator with sensitive electronic equipment such as televisions, laptops, PCs and more. Although it won't be able to run everything it allows more essential home items to continue running in the event of a power cut when the National Grid fails.
The DHY8000SELR is ATS (Automatic Transfer Switch) compatible and can be connected to an ATS system for maximum convenience. When the ATS module detects a loss of power from the mains supply it simply powers your generator up automatically, then shuts it off when it detects power returning from the mains. This is also an electric start diesel generator, with a simple turn of the key being all that's required to start or stop the machine when controlled manually.
Housed in silenced casing, the DHY8000SELR is a very quiet machine and won't disturb you, your family or your employees when powering your building. With a sound rating of 70dB @ 7 metres you will seldom hear the generator while it's at work.
The DHY8000SELR is also economical to run, using roughly 1L of diesel every hour. With a 16L fuel tank this means you can get more than half a days' worth of usage out of the machine before refuelling is required. Since the DHY8000SELR can run on red diesel, which is significantly cheaper than the diesel you put in to your car, you also save a lot of money there too.
Designed for standby use only. For Continuous power supply, we recommend a 1500rpm diesel generator.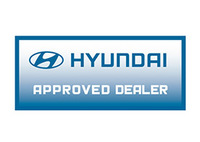 Back to
Long Run Generators
Specification
| | |
| --- | --- |
| Gross Weight (kg) | 170 |
| Engine Type | D500 |
| Engine Type | Single cylinder - Forced Air cooled, OHV, |
| Power Output (hp) | 12 |
| Number of Cylinders | 1 |
| Displacement (cc) | 452 |
| Cooling Method | Air |
| Oil Capacity (L) | 1.75 |
| Speed (rpm) | 3000 |
| Speed Regulation Type | Mechanical governor |
| Alternator Type | D400-SO1-5 |
| Voltage Regulation Method | AVR |
| Power Factor (cosᶲ) | 1 |
| Rated kVA | 6.8 |
| Rated kW | 5.5 |
| Max kVA | 7.5 |
| Max kW | 6 |
| Voltages - VAC | 230 |
| Frequency (Hz) | 50 |
| Meter/Display Functions | Volts/Frequency/Hours run/Total hours run |
| Connection Method (VAC/a) | Sockets - 1 x 115V/16A, 1 x 115/32A, 1 x 230V/32A |
| Starting Method(s) | Electric |
| Remote Start Function? | Yes |
| Fuel Type | Diesel |
| Fuel Tank (L) | 30 |
| Battery Type (v/Ah) | 12/36 |
| ATS Port? | Yes |
| Low Oil Shutdown? | Yes |
| Noise Level db (A) | 96 |
| Noise Level db (A) @ 7m | 70 |
| Box Dimensions L x W x H (mm) | 960 X 560 X 890 |
| Machine Dimensions L x W x H (mm) | 920 X 550 X 760 |
| Net Weight (kg) | 158 |
| Wheel Kit? | Yes |