Hyundai DHY6000SE Portable Diesel Generator
Product Code: DHY6000SE
5.2kW (6kVA) Max Output.

1 x 110v 16a, 1 x 230v 32a, 1 x 230v 32a Sockets

Electric start with added ATS capability.

Large 16L long run tank.

Oil alert and automatic engine shut down.

Free UK Delivery & Price Match.

Standby Use Only.
Pictures for illustration purposes only, colour and configuration may vary.

Price on Application
Please contact us for a great deal.
Delivery of Power Systems
Please contact us to discuss your delivery requirements
Hyundai DHY6000SE Portable Diesel Generator
The DHY6000SE is one of the best selling products in the diesel generator market, providing efficient and reliable standby power to your premises whenever mains power is not available.
Powered by a 10hp Hyundai D400 diesel engine, the DHY6000SE can provide 5.2kW of power to your home or business. Fitted with a sophisticated AVR alternator, the DHY6000SE is perfectly safe to use with all of your sensitive electronic equipment, such as televisions, laptops, mobile phone chargers and more.
The DHY6000SE is an electric start diesel generator and is easily started with a turn of a key. It's also ATS (Automatic Transfer Switch) compatible and can be connected to an ATS system so that in the event of a mains power failure the generator will automatically start up and provide your premises with power, then turn itself off again when power from the mains is detected.
Equipped with a large 16L fuel tank, the DHY6000SE can provide up to 16 hours of run time, using roughly 1 litre of fuel per hour. This diesel generator can run off red diesel, which is significantly cheaper than the diesel you put in to your car and provides the user with a very economical source of power.
The DHY6000SE is also equipped with some stand out safety features, such as a low oil alert system and automatic engine shut off when the oil is too low. The user can easily keep track of their generator usage via a digital panel which displays the overall running time, digital voltmeter and frequency.
Designed for standby use only. For Continuous power supply, we recommend a 1500rpm diesel generator.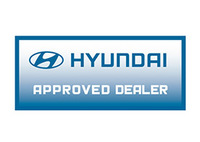 Back to
Portable Diesel Generators
Specification
| | |
| --- | --- |
| Gross Weight (kg) | 164 |
| Engine Type | D420 |
| Engine Type | Single cylinder - Forced Air cooled, OHV, |
| Power Output (hp) | 10 |
| Number of Cylinders | 1 |
| Displacement (cc) | 418 |
| Cooling Method | Air |
| Oil Capacity (L) | 1.75 |
| Speed (rpm) | 3000 |
| Speed Regulation Type | Mechanical governor |
| Alternator Type | D400-SO1-4 |
| Voltage Regulation Method | AVR |
| Power Factor (cosᶲ) | 1 |
| Rated kVA | 5.6 |
| Rated kW | 4.5 |
| Max kVA | 6.5 |
| Max kW | 5.2 |
| Voltages - VAC | 230 |
| Frequency (Hz) | 50 |
| Meter/Display Functions | Volts/Frequency/Hours run/Total hours run |
| Connection Method (VAC/a) | Sockets - 1 x 115V/16A, 1 x 115/32A, 1 x 230V/32A |
| Starting Method(s) | Electric |
| Remote Start Function? | Yes |
| Fuel Type | Diesel |
| Fuel Tank (L) | 16 |
| Battery Type (v/Ah) | 12/36 |
| ATS Port? | Yes |
| Low Oil Shutdown? | Yes |
| Noise Level db (A) | 96 |
| Noise Level db (A) @ 7m | 70 |
| Box Dimensions L x W x H (mm) | 960 x 560 x 740 |
| Machine Dimensions L x W x H (mm) | 930 x 530 x 720 |
| Net Weight (kg) | 152 |
| Wheel Kit? | Yes |