Caterpillar RP2500 Petrol Generator
Product Code: CAT 501-5151
Caterpillar has withdrawn this product from the market
until further notice.
CAT Quality, Reliable, Dependable Power
For Home, Work & Play
2500 watts Max Output
Tough Heavy Duty Frame
Never Flat Wheels & Hinged Handle
Enhanced Safety Features
1 x 110v 16a & 1 x 230v 16a sockets + AVR Control
Pictures for illustration purposes only.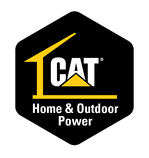 Price on Application
Please contact us for a great deal.
Delivery of Power Systems
Please contact us to discuss your delivery requirements
Caterpillar RP2500 Petrol Generator
A POWERFUL PERFORMER
A GREAT SOLUTION FOR COMMERCIAL OR RESIDENTIAL NEEDS
A good option for keeping your business or home up and running:
TVs

Computers

Table Saws

Hammer Drills

Air Compressors

CE Compliant

Massive 3 year warranty (terms apply)
This new range of portable generators from Caterpillar offer industrial quality build and performance. Rugged contruction as you would expect from Caterpillar, with enhanced safety features and is AVR controlled to give a reliable stable output even under extreme conditions.
STANDARD FOLDABLE HANDLE & NEVER FLAT WHEEL FOR EASY MOBILITY
CAT have designed these generators with mobility and storage in mind by giving them a foldable handle and tyres that will never go flat. Because the last thing you want to worry about when something happens is whether or not your portable generator is actually portable.
SINGLE SIDE CONTROLS
A single-side, LED-lit panel contains all of the plugs, connectors, and controls in one intuitively-designed location, including the start/stop switch, choke, and fuel shut-off switch.
TESTAMONIALS
RELIABILITY & STRENGTH
"Caterpillar means durability and reliability. You see these generators and you know you're looking at strength."
WELL BUILT, WELL CONSTRUCTED
"Well built, well constructed, that's what I think of when I think of Caterpillar and these portable generators are no different."
DURABILITY & TOUGHNESS
"Caterpillar stands for durability and toughness in the workplace."
Back to
Petrol Generators
Specification
Manufacturer: Caterpillar
Product Series: RP Generators
Model Configuration: RP2500
Maximum Output (Watts): 2500
Rated Output (Watts): 2300
AC Voltage (Volts): 115/230*
AC Frequency (Hz): 50
Engine Displacement (cc): 212
Engine Type: OHV
Engine Speed (RPM): 3000
Recommended Oil: SAE30/10W-30
Lubrication Method: Splash
Automatic Voltage Regulation (AVR): Yes
Starting Method: Recoil
Low-Oil Shutdown Method: Low
Fuel Gauge: On Tank
Fuel Tank Nominal Capacity (ltr): 17
Handle Style: Double Folding
Wheel Type: Never-Flat
Warranty 3-Year Limited**
Length (mm): 721
Width (mm): 639
Height (mm): 583
Extended Length (mm): 982
Carton Length (mm): 725
Carton Width (mm): 480
Carton Height (mm): 550
Unit Weight (kg): 51
Shipping Weight (kg): 56
*115/230 switchable voltage as standard on UK model only.
** Longer-term 3-year warranty applies when registered within 30 days. Standard 2-year limited warranty applies if not registered within 30 days.